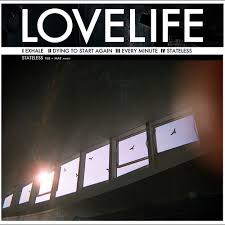 Despite only splitting up a matter of months ago, Viva Brother have returned and relaunched themselves as new act Lovelife.
The tracks, which are titled 'Brave Face', 'She Makes It Look So Easy' and 'Love Rush', are a far-cry from their former guise as a rock band heavily inspired by 1990s Britpop, with that sound replaced with a slow, synth-led pop sound, more akin to the likes of Hurts and Yazoo.
Viva Brother formed in 2010 and released their debut album, 'Famous First Words', in August last year, reaching 34 in the Official UK Albums Chart. Originally called Brother, the band were forced to change their name in June 2011 after losing a legal battle with an Australian band with the same moniker.
Before launching themselves as Brother, the band had previously operated as post-hardcore bands Kill The Arcade and Wolf I Am.