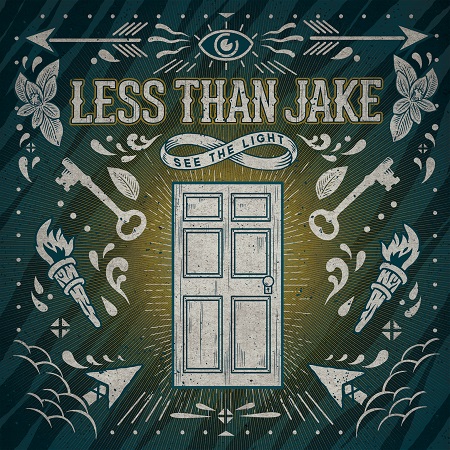 See the Light is the ninth studio album by American ska punk band Less Than Jake, released on November 12, 2013. as CD, LP and digital download. The album was leaked in full on October 31st, 2013.
Regarding the album, guitarist and vocalist Chris DeMakes said: "See the Light is pure Less Than Jake. 13 songs that were written, recorded and produced in our hometown of Gainesville, Florida. You never know what people are going to think when you release new music. All you can do is what comes from your heart and we feel like we have accomplished what we set out to do with these new songs. Hopefully our fans will feel the same passion for this album as we do." Bassist and vocalist Roger Lima added: "[this album]'s all new songs and new vibes, only recorded in our old school way."

The album release will be supported by a North American tour, and the band is also planning some shows in Canada, Southeastern United States, Japan, Brazil and the United Kingdom.