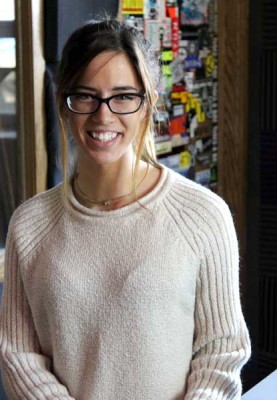 Production Director
My name is Carlee VonHoldt. I am a senior majoring in Communications with a Digital Media track. I have been the Production director for KZOW since my sophomore year.
I love being a part of the production process in both TV and radio. I love being able to have a picture in my head and translate it into something beautiful for others to enjoy as well. Some other things I really enjoy are singing (mostly in the shower or by myself), working out, and just hanging out and getting to know new people.
My dream job would be to become a Freelance Producer or to produce my own comedy. My main goal in life is to just try and brighten up people's lives around me, whether it be by making them smile or laugh or just getting them out of a bad mood. If I can do that then I will be happy no matter what I'm doing.
Contact:
KZOW
Attn: Carlee VonHoldt
106 S. 6th Street
Forest City, Iowa 50436
Carlee.vonholdt@waldorf.edu